ParaSol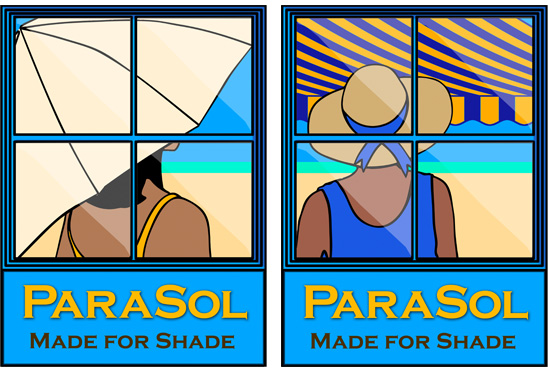 ParaSol: Made for Shade:  The complete indoor and outdoor shade software solution from Aeronaut Automation.
ParaSol is a complete set of powerful, easy to use tools for rapid development of patterns for window furnishings like roller and roman blinds, shades and awnings as well as outdoor umbrellas, shade sails, marquees and cafe curtains.
Nobody knows computer-based window furnishing design and automated cutting like Aeronaut... For more than 15 years, Aeronaut has been the market leader in stand-alone patterning software with Aeroblinds and Aeroawnings as well as developing CAD based plug-in tools for lightweight fabric structures and outdoor shade applications.
Now ParaSol combines this broad experience into a comprehensive suite of software with a consistent interface which will let designers take on any type of shade work with confidence.
Based on user feedback, ParaSol's code has been written from the ground up to give designers what they need in today's changing marketplace and to take advantage of the latest software technology.
ParaSol has many new features like in-built order, fabric and styles databases, auto-import and export of patterns for automated cutting and data-logging and easy importing of styles and fabric data from factory management software.
ParaSol can handle a huge range of design types in its different modules… from roller and roman shades, hurricane screens, drop curtains and outdoor awnings in fixed and retractable styles as well as screens and pattern matched designs.
Integrated database functions allow easy import, sorting and editing of styles and fabric information.
ParaSol has tools to handle the latest cutting technology with minimal operator effort... whether you're cutting with a blade, ultrasonic, laser or crush cut.
ParaSol will directly interface with automated cutting software templates to give precise and accurate control over cut and crease speeds and pressures to maximise product quality and minimise operator errors.
A key focus of the ParaSol development program has been to make customising designs, styles and workflow easier and faster and more flexible than before while retaining backwards compatibility with older designs.
Please contact Aeronaut sales for a demonstration. For more information on ParaSol, see the Window Furnishings software section of this site or click here:
ParaSol: Made for Shade by Aeronaut Automation